Top 3D Scanner Apps for Android and iOS
3D scanning is the process of analyzing your chosen object's dimensions and creating a 3D image of it, which is then replicated by the 3D printer itself.
Back in the day when the technology was in its infancy, this was a cumbersome and costly process. Special software was needed. Bulky scanners. Nowadays? You can do it from that smartphone nestling in your back pocket.
The race is on to provide the definitive, market-leading 3D scanner app, and if you are trying to sift through all the noise online, then you've come to the right place. This article will talk you through the very best 3D scanner apps on the market today (for Android and iOS), highlighting their relative pros and cons so you can make an informed decision about what's best for you.
What are the Top 3D Scanner Apps for Android and iOS?
1. TRNIO
Trnio is a 3d scanning app that runs on iOS devices with the capability to capture small, detailed objects as well as whole environments. You basically click, then walk around the object while the camera captures and renders the image. It does need a little bit of finessing to get a quality image, though - care taken with the lighting - ideally used outdoors and with a blank background. It's geared towards 3D beginners, but it is user-friendly, and there are a variety of ways to export, then convert for the print itself.
2. CANVAS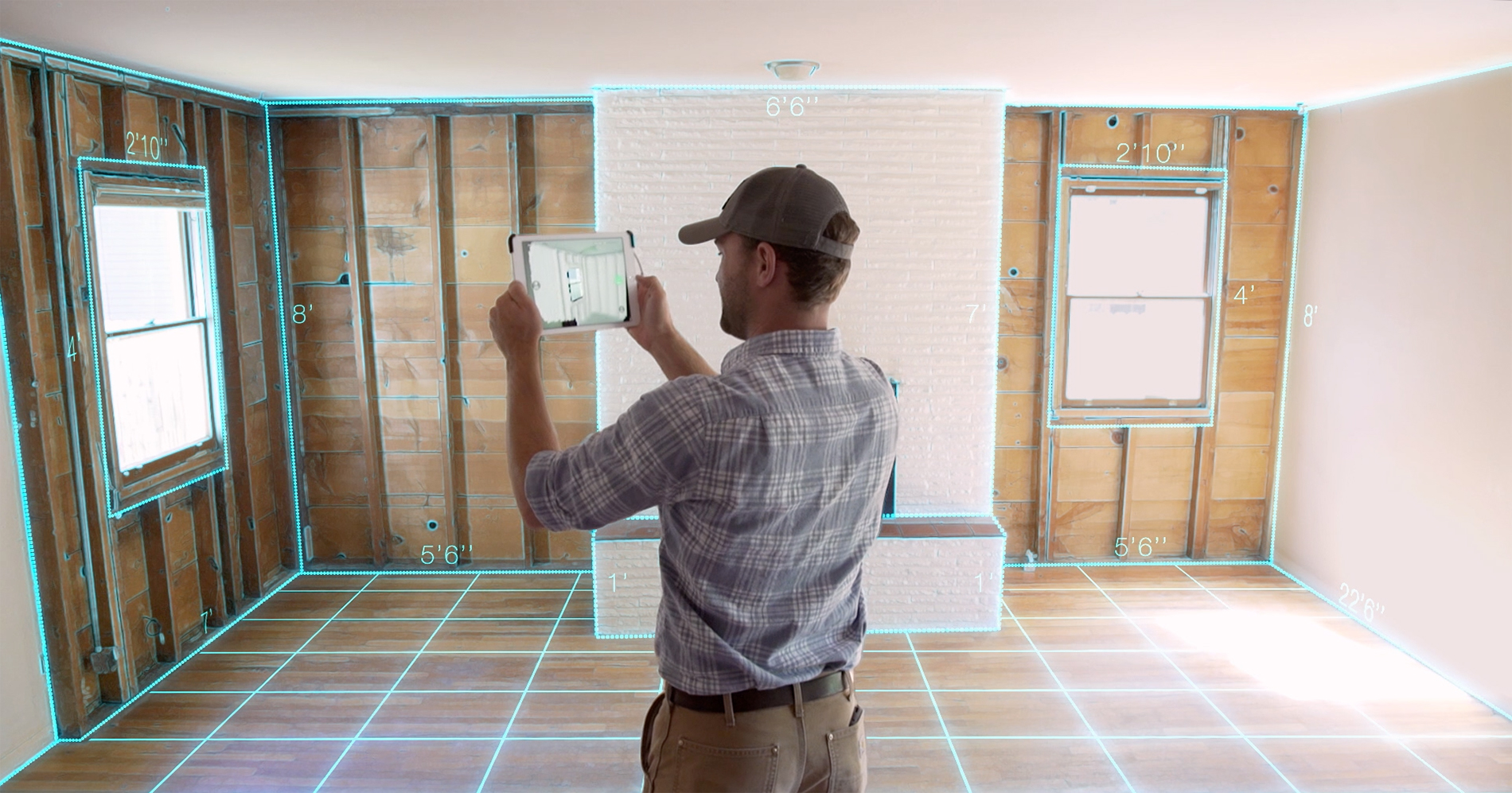 This one was developed by Occipital, who made their name with 3D scanning hardware and software, so their pedigree is impeccable. It can be used on all Apple devices that have the LiDAR scanner (iPad Pro and later generations of iPhone). If your phone doesn't have those, you'll need the Canvas Structure Sensor, but it costs around $400.
It can build a 3D model of an entire room in real-time; you just walk around and let the app work its magic. The intuitive, user-friendly interface is a major selling point too. Canvas also offers a service to convert their scans into CAD files for $29.
iOS

Capable and easy to use, but you'll need LiDAR on your device unless you want to pay for their Structure Sensor software.
3. Scandy Pro 3D
Scandy Pro 3D offers full color and high-resolution 3D scanning and supports a variety of output formats. To make the scan with this app, you keep the phone stationary instead of rotating the object around it to capture the dimensions. It also includes an awesome real-time preview while it's being scanned so you can check how everything's going the way you want it to. 
If we had to quibble with anything, it's that the service isn't cloud-based, so you'll need a subscription if you want to make unlimited saves on the app itself. But that's a minor gripe in the scheme of things.
iOS

Variety of outputs

Preview while you scan
4. Capture 3D Scanner
Capture 3D works on any iOS device with a TruDepth camera. Using the (front) camera and sensors, it maps the object's depth from a set of connected points then creates a 3D model based on this structure. Like Scandy, this app offers very useful scan previews. Aside from that, Capture will let you save your scans to its platform free of charge, which will be the separating factor for many between that pair.
iOS

Free downloads onto their platform
5. Qlone
Qlone's 3D scanner is available on both iOS and Android, and it's a fantastic piece of kit.
It uses a special mat (pictured above) that you print from the website onto standard printing paper. This gives the camera the area to capture and cuts out the background that can affect other scanners. The obvious downside is that the object you scan will be limited by the size of your printer/the paper you can print.
You can also edit the image (including adding text, merging with other scans, and resizing) before you export it for print.
iOS and Android

Fast, without compromising on quality, but limited by its scanning process
6. Polycam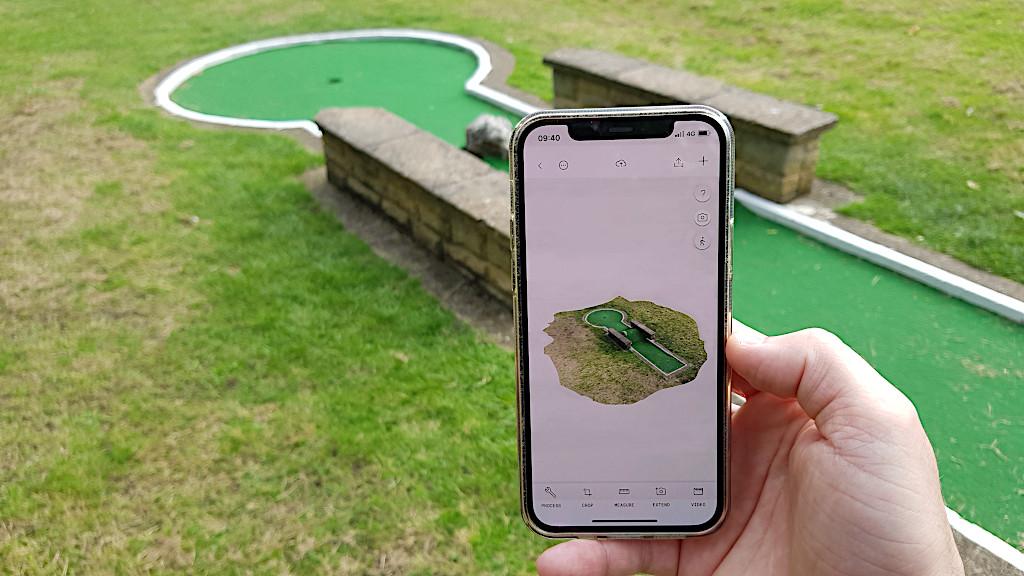 Polycam generates 3D models from a set of photos (unless your device has LiDAr, in which case you can scan in real-time). As well as being able to export your scans in over a dozen formats, you can also share your scans with friends and other users of the app worldwide. 
Although it is only currently out for iOS, the Android version is expected in Spring 2022. But until then, you can use their web-based tool to stitch photos into a 3D model.
Just iOS at the minute, but Android imminent (spring 2022)

Suitable for hobbyists and professional use
7. 3D Creator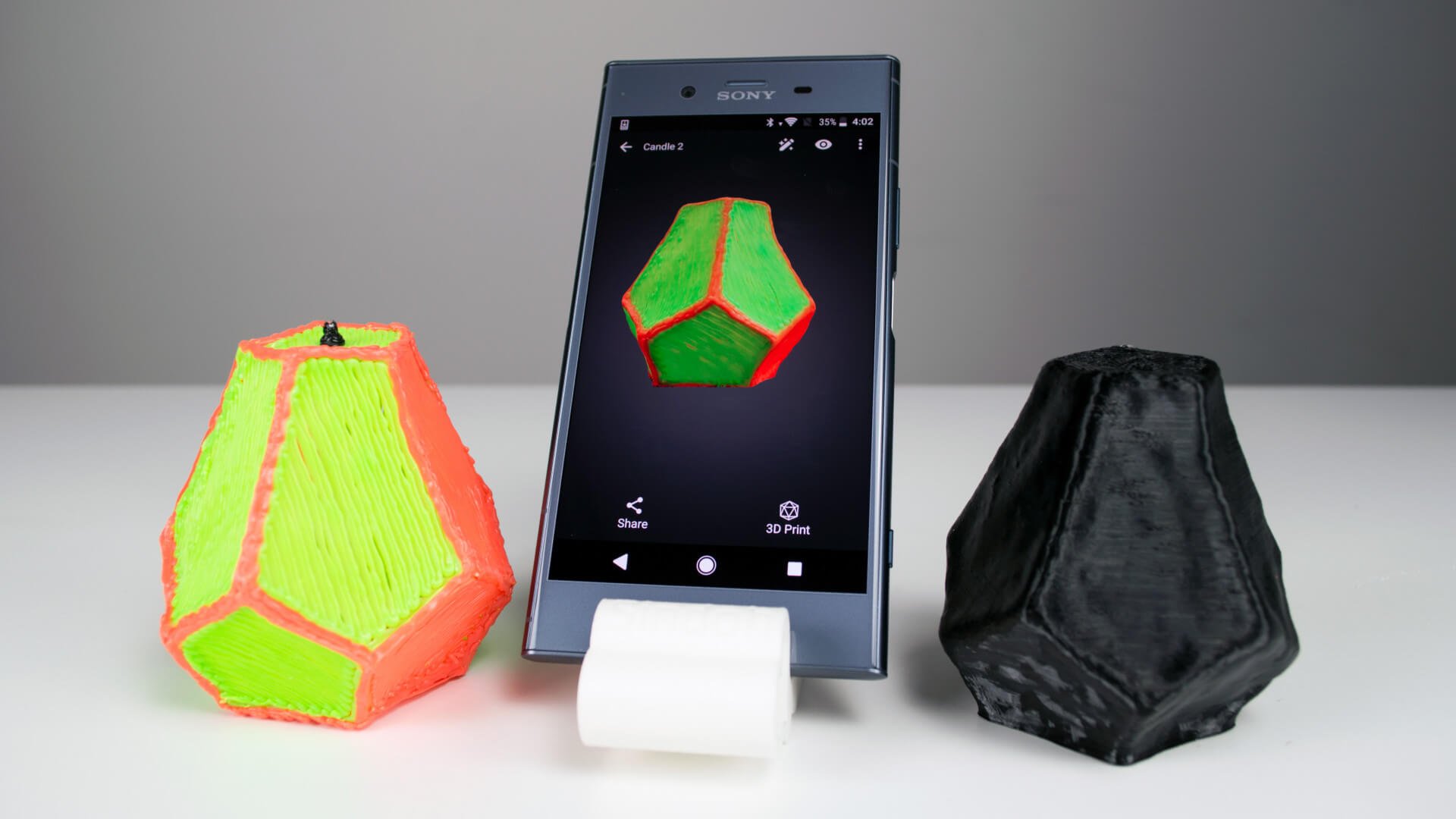 Developed by Sony, this app was restricted to just their phones before they opened it up to the rest of the Android market via the Google Play Store. 
What has gained it so many fans is its usability - guiding you through the processes, depending upon which scan you need: selfie, face, head, food, or freeform - and the ability to animate your models, even share them on social media.
Android

User-friendly and packed with features
8. Thingiverse
Thingiverse is another Android-only option geared toward 3D hobbyists, finding their feet and testing the technology. One of the app's big selling point is its huge community, all sharing their 3D models with each other for free. There's no charge for the app itself; another factor in attracting the more casual customer.
Android

Free to use the app and to access other models from their online community.
You can also check our article on the 18 Amazing Stuff You Can Make with 3D Printers.
Conclusion
This list of the best 3D scanner apps for Android and iOS is a great starting point if you're looking to get started with 3D scanning. Whether you want to create models or scan objects, "there's an app for that." The apps we've shared are all free (or very cheap) and have lots of added features as well as various methods of scanning. 
What they have done with this portable technology in the last decade is nothing short of breath-taking, but, of course, they do come with their limitations. If you need a more powerful scanner, then please take a look at our website: 3D Junkies.
And if you're not sure what you want or need, our friendly experts are on-hand to answer any questions you may have!
Happy scanning!