Create These Interesting Things with Laser Engraver and Cutter
A lot of people want to get started with laser cut projects. Most of them want to expand their knowledge and try something. Some want to use these projects for their business. Whatever purpose you have in using a laser cutting and engraving machine, you need to have an idea of what it can create.
To help you get started, we listed down a few simple things that you can make with a laser cutting and engraving machine. You can use this as a guide or foundation if you are planning to create something more creative or advanced in the future.
Simple Laser Cut Projects to Create
We will list down some of the primary items that you can create with a laser cutting and engraving machine. There are also a few suggestions below to help you figure out what you can do.
Clock
Clocks might be very simple, but with the help of a laser cutting machine, you can create masterpieces.
1. Modern Moth Clock
The modern moth clock was actually created by Chicago-based artist Sarah Mimo. This is a unique piece of art that depicts the wings of a moth. With a small circular area at the center, the artist used the wings of the moth as the design.
This is inspired by the public clocks in Europe and it is a very attractive piece of art that a lot of people will surely love. Yes, this masterpiece is made possible because of a laser cutting and engraving machine.
2. The Great Wave Clock
This design was inspired by The Great Wave Off Kanagawa made by Katsushika Hokusai. It is a typical circular clock with a wave design. This piece of art depicts the precision and accuracy that laser engraving can offer.
The curves, lines, and waves were very accurate and precise, giving it a lively aura. This is a great addition to your house.
3. Dodecagon Clock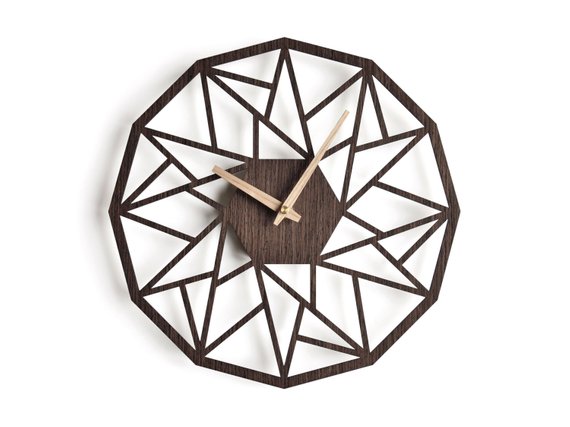 When it comes to shapes, laser cutting and engraving machines are very accurate. They can cut and engrave even on the tiniest details. This Dodecagon Clock is an example of the accuracy of this machine.
The laser cutting and engraving machine should be accurate enough to make sure that every line, triangle, and trapezoid have equal measurements.
4. Nursery Time Clock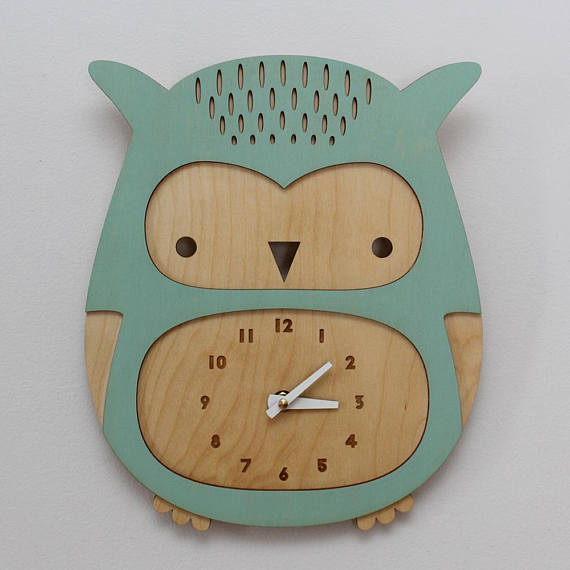 These machines are not only amazing in creating unique designs. Even normal designs are possible like this nursery time clock. You can use any type of animal if you want or you can even use cartoon characters if you plan to put them in your children's room.
As long as you have the design, the laser cutting and engraving machine can easily create it.
5. Baltic Birch Clocks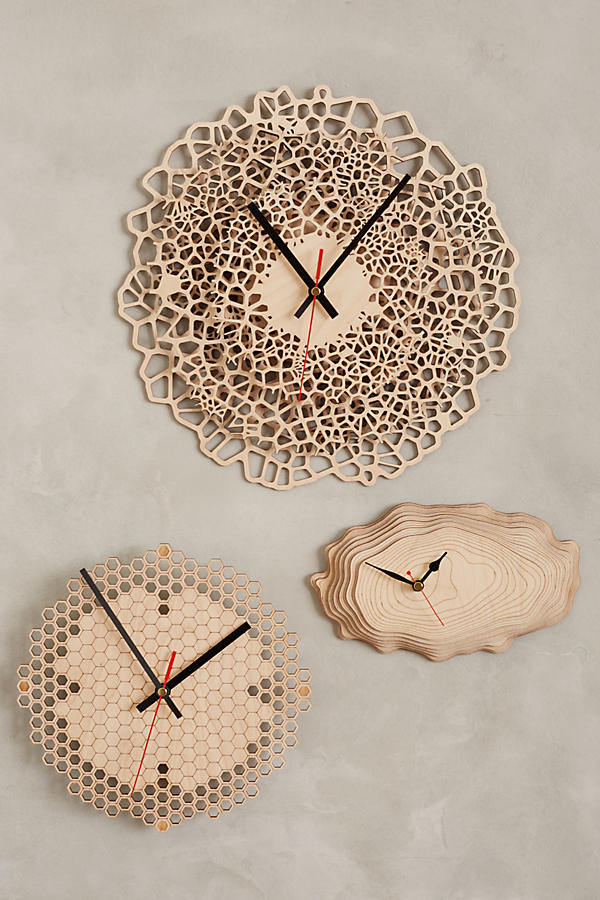 This is the clock with the most details. If the other clocks can be handcrafted, this specific design is almost impossible to copy if you don't have a laser cutting and engraving machine. All the details, the holes, and the overall design are only possible because of the accuracy and precision of the machine.
This piece of art is perfect for almost any type of indoor design. You can just hang it anywhere in your house and it can easily capture the attention of your guests.
Laser Cut Coasters
Most people are not using coasters. This is because of the dull designs that most coasters have right now. However, if you can make them visually appealing, they will not only serve as coasters, but you can use them as decorations to your table. Aside from this, you can even sell them. Here are some of the popular laser cutter projects that you can try.
6. National Parks Coasters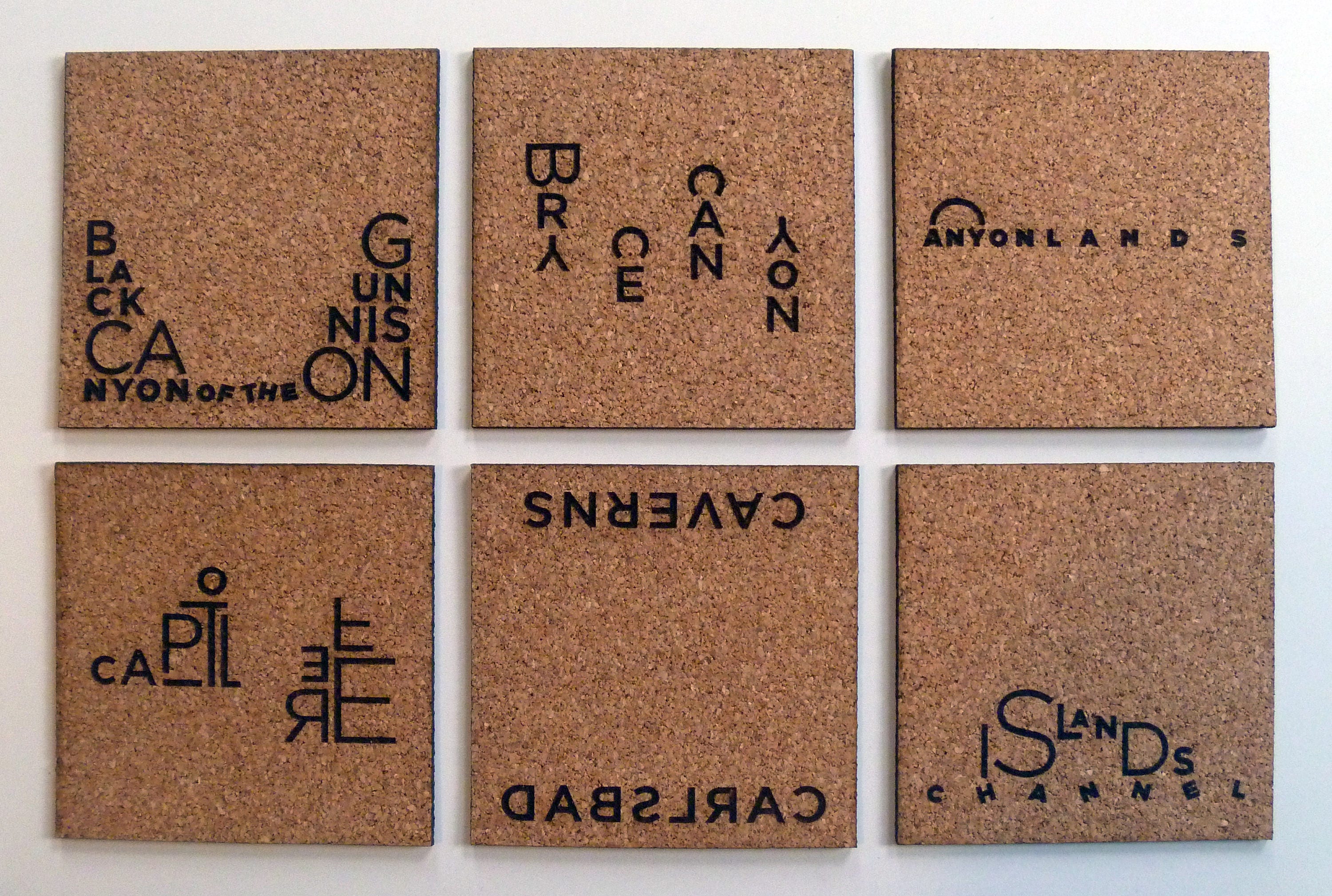 Coasters don't have to be too colorful to capture your guest's attention. Even a simple design can easily make it valuable just like the National Parks Coasters. The design itself is very simple, but it's very unique. This is perfect for people who love to go around and travel.
You can make any kind of design depending on your preference. You can place full scenery on the coasters if you want. A laser cutting machine can handle it.
7. Monogrammed Cork Coasters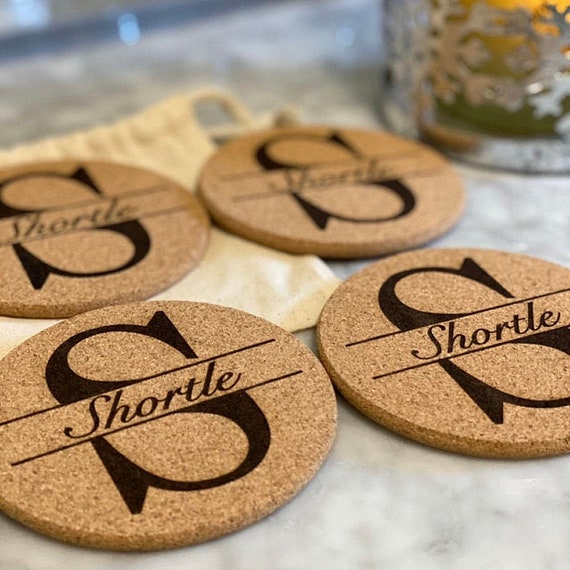 This is one of the best ways to market your brand. Monogrammed Cork Coasters are not too expensive. Although you will need to buy a laser cutting machine, it is worth the investment. You can engrave your logo in the coasters and use them as giveaways if you have events. You can also give them away as thank you when someone buys your products.
Aside from marketing, you can use these cork coasters for your wedding. You can engrave your initials or your first name on the coasters. It can be used in a variety of ways and it's not too expensive as well.
8. Geometric Felt Coasters
For Geometric Felt Coasters, the precision and accuracy of your engraving machine will be tested. These coasters are very simple, but the design and the cuts are very delicate. It should be precise because any errors can change the appearance of the coasters.
You can imagine whatever shape you want. You can even combine them into a single coaster.
9. Celestial Coasters
What is your zodiac sign? This is very popular for people who are always looking into zodiac signs, stars, and more. You can engrave the different zodiac signs and sell them. You can start with the actual name of the zodiac sign or you can be more creative by engraving the constellation. There are so many things that you can do. Your imagination is the limit.
10. Lavender Coasters
It's always wonderful to see different designs on the coasters, but flowers will always have a part in it. Lavender coasters became very popular, especially for the people who love nature. The design is very simple and it's not too difficult to create as well.
As long as you have a laser cutting machine with amazing precision, you can easily cut through the coasters and create a lavender design. If you love to dine outdoors, this is a perfect coaster to use.
Jewelry
Did you know that laser cutting and engraving machines can create unique jewelry? We are not talking about metals or gold. You don't need to use metal to create a piece of jewelry. There are so many materials that can be cut or engraved to create amazing jewelry pieces. Let us show you some of the best laser cut jewelry that will surely take your breath away.
11. Geometric Earrings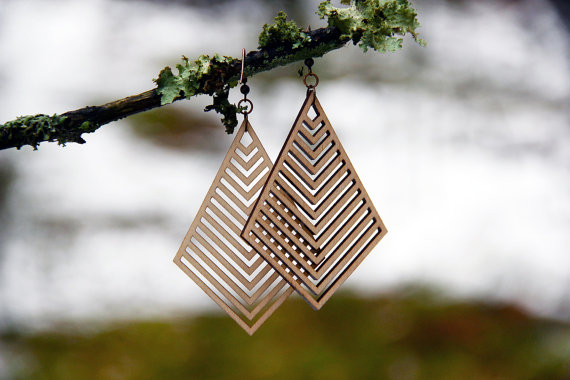 When you're designing earrings, the sky is the limit. You can create whatever shape you want. You can even combine different shapes to create a unique design. The best thing about this is that you don't need to use metal for the design of your earrings.
You can use wood if you want. It is a bit heavy depending on the thickness, but it is a popular choice when creating geometric earrings. Acrylic can also be a good option since it's not too hard to cut through and create designs.
12. Wing Earrings
This piece of jewelry is one of the most complicated on this list. The level of detail needed to create this is not something that you can do by hand. Only a high-quality laser cutting and engraving machine can create this kind of design. The shape of the wing and the realistic feathers are extremely hard to replicate.
However, with a laser cutting machine, it would only take a few minutes to create. You won't even have to worry about the accuracy because this machine is known for its precise cutting.
13. Layered 3D Bracelets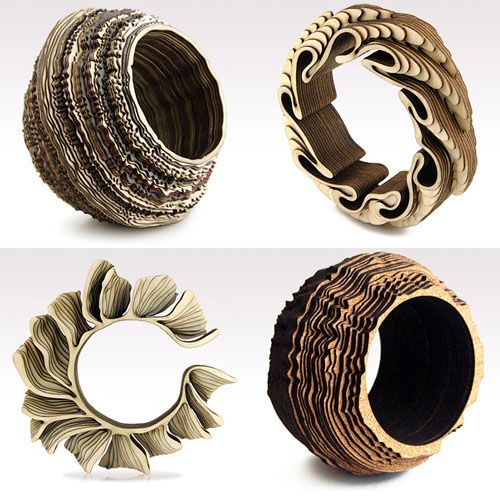 This is one of the most popular options that you have if you want to try something new and unique with your laser cutting and engraving machine. If you have 3D software combined with laser cutting techniques, you can create layered bracelets and rings from wood. Take note that this is only possible because of the 3D software as it allows you to create 3D designs and print them.
However, instead of printing the design, you are using cutting and engraving technology to create the item.
14. Ethnic Patterns
Ethnic patterns have become popular lately so a lot of people took advantage of this and started creating jewelry out of them. By using wood, you can now create different ethnic patterns with ease. The laser cutting and engraving machine will guarantee that you can accurately recreate these ethnic patterns.
15. Urban Modern Acrylic Necklace
This amazing jewelry was actually created by Olga Ribeiro of Objects of O. She was a Portuguese industrial designer who has an interest in fashion design. This piece of jewelry is extremely trendy, especially for women.
The Benefits of Laser Engraver and Cutter
1. Versatile
Laser Engraver and Cutter machines are versatile as they can perform different operations based on how you configure the settings. Take note that cutting, engraving, marking, and etching can be done by a single machine. Well, it will still depend on the type of machine that you're using, but most of the mid-range machines can do all of them.
Laser cutting and engraving are the basic features. You can cut entire shapes or sections on the material. The engraving feature allows you to use the laser to vaporize the material and leave a marking, which would help create designs on the surface.
Marking is about the creation of permanent bar codes or traceable markings on metal products. As for etching, it is a different type of engraving that only makes shallow cuts.
2. Precise and Reliable
Laser cutting and engraving machines are often compared with mechanical cutting. They are both common fabricating processes used by the manufacturing sector, but there are reasons why most people are now using laser cutting machines.
This is mainly because of its precision and reliability. Computer numerically controlled (CNC) cutting machines can provide the precision that you're looking for and they can do it consistently. Although machine cutting can cut through materials with precision, there are instances when their consistency becomes questionable.
There are a few reasons why laser cutting machines are better:
They can apply finish to a product. Machine-cut parts will still require treatments to finish them.

There is no contact between the material and the cutter. The laser is the only thing that cuts through the material so there won't be any contamination or markings on the material once it's done.

Less heat is generated compared to mechanical cutting. It means that it would reduce the risk of the material becoming deformed because of the heat.
3. Usable for Different Materials
Have you ever asked about the materials that a laser cutting machine can work on? It can handle almost all types of materials. Yes, it is extremely useful for any type of material that you can think of. It doesn't matter if it's metal, plastic, acrylic, or even glass. You can use your laser cutting machine to cut through them with ease.
4. Extremely Safe
Compared to machine cutting, laser cutting machines are extremely safe to use. These machines are fully enclosed, which means that you won't have to hold or touch the area directly. Also, these machines have a lot of safety features that would prevent or reduce the risk of accidents. There are other alternatives, but they are unsafe compared with laser cutting.
5. Few Wasted Materials
One of the reasons why laser cutting is very in demand is that it doesn't produce real waste. It will create the part that you need without any wasted materials and it doesn't require consumables as well.
You can also check our article on the 10 Best Laser Cutter Engraving Machines in 2021.
Conclusion
Creating laser cut projects has always been fun and exciting. You get to try new things and you can experiment with new designs as much as you want. As long as you have a precise and reliable laser cutting and engraving machine, you can do almost anything you want. You can use your imagination endlessly and create whatever design you can think of.
If you are looking for amazing laser cutting machines to help you complete your new projects, we have a wide range of items that you can choose from.