Choosing the Best Anycubic Photon Mono Resin 3D Printer
Are you in the market for a 3D printer? With technology constantly evolving, this can be a difficult purchase to make. After all, 3D printers are an investment. There are many different types to choose from. If you aren't well-trained in 3D printer knowledge, you may find yourself struggling. This is why we are going to discuss the anycubic resin option with you. 
There are many perks to having access to a 3D printer. They are the wave of the future. However, being knowledgeable about them is extremely important. We'll discuss the types of printers, what an anycubic photon mono resin is, and what to look for as you shop. 
The Guide to 3D Printers
There are seven main types of 3D printers. Each has different functionalities and falls into different categories. The anycubic resin is a DLP model. However, it's important to know the rest. 
The 3D printers that are on the market today include: 
SLA.

An SLA printer, or stereolithography, is some of the oldest printing technology. It is also one of the most popular. SLA printers use a UV-laser beam and expose liquid resin to it. The resin will dry hard and another layer will begin to form.
FDM. FDM printers, also known as fused deposition modeling, are extremely common on the market. They are used for desktop 3D printing. The FDM printer consists of a thermoplastic filament that does the work. These printers are convenient, functional, and efficient. They are easy to learn, making them a fan favorite. The FDM is popular for being both quick to produce and cost-effective. However, it does have relatively limited capabilities.

SLS.

SLS printers, or selective laser sintering, use a laser to solidify the material. Over time, these layers will create the 3D object of your choice. SLS printers are extremely common in the marketplace. More specifically, they are loved because they don't need a support structure. 
DLP. Meet the DLP laser! DLP stands for digital light processing. This 3D printer is similar to an SLA. It uses liquid resin and light to create the final project. The difference is that DLP uses a digital light projector. Because of this, the DLP is extremely fast. 
MJF.

The MJF printer is also similar to an SLS. It uses nylon powder to create different projects. Furthermore, it employs an inkjet array. The MJF uses a heating element to assist in production. Production costs of this 3D printer are relatively low compared to some of its competition.
DMLS.

Direct metal laser sintering is used to print metal. It can also reduce metal and create hollow features. The DMLS can often be found in medical labs and healthcare. It is an innovative and in-depth design that creates prototypes and production. 
EBM.

An electron beam melting 3D printer uses an electron beam, as the name suggests. It is used mainly for metal production. It employs electromagnetic coils. These coils melt metal powder. You can often set different temperatures to customize what material you're working on.
What is an Anycubic Photon Mono Resin 3D Printer?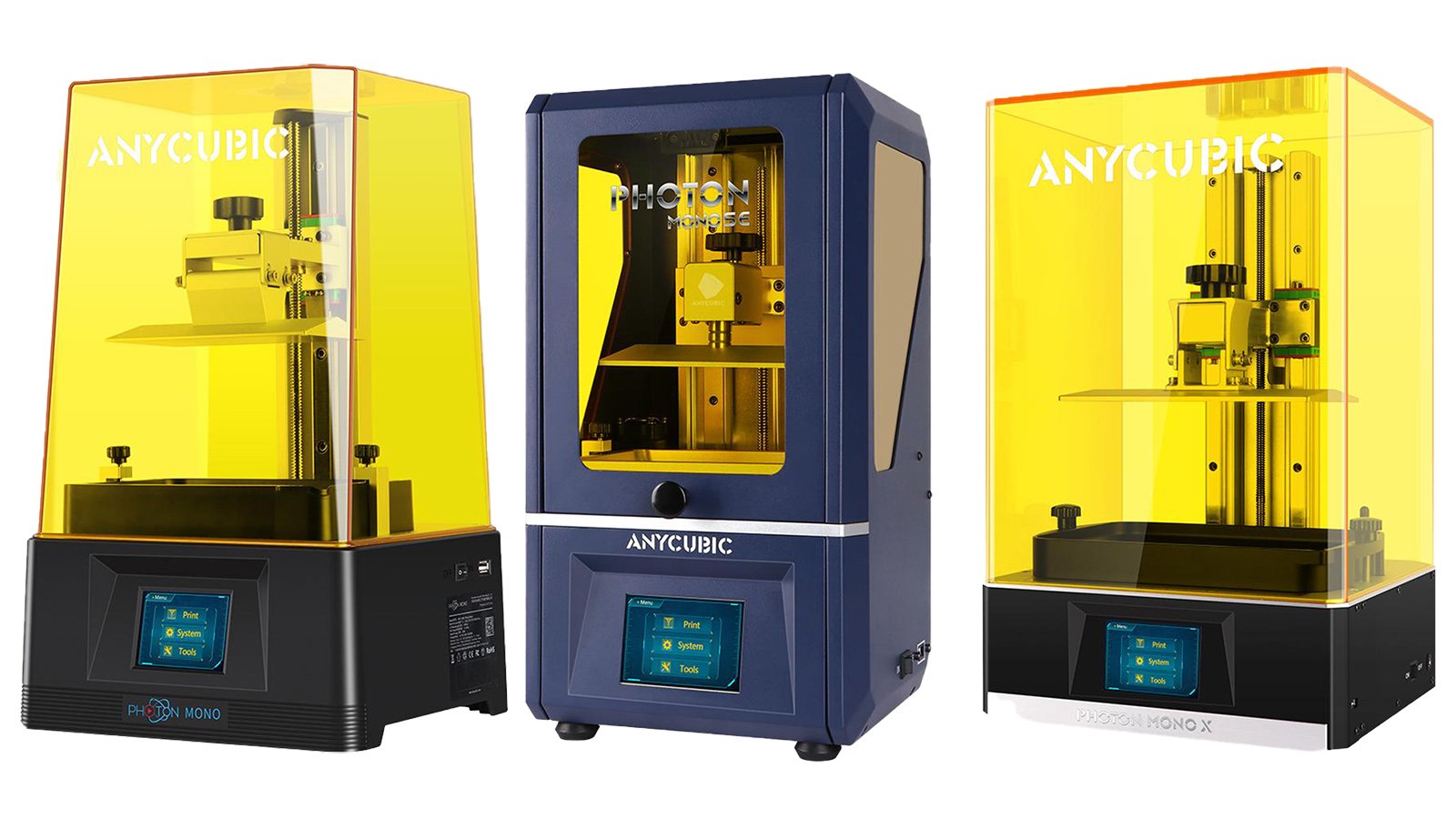 With so many printers on the market, it's difficult to keep them straight! Furthermore, the technology used is in-depth. It can be difficult for the average consumer to understand the different options. However, one of our favorites is the anycubic photon mono. 
The anycubic photon mono resin is a DLP 3D printer. In fact, it's one of the most popular DLP printers available. They are famous for being extremely fast. On average, this printer can print a single layer in only 1-2 seconds. They are also reasonable in size and price, making them a fan favorite. 
Benefits of an Anycubic Photo Mono Resin
There are so many benefits of this type of printer! If you're in the market for a 3D printer, it's important to weigh the pros and cons of each option. When it comes to the anycubic photon mono resin 3D printer, there are several pros to consider. Some of our top benefits include: 
These printers are more cost-effective than many SLA/DLP printers on the market

Setting up printers can be difficult (especially as a beginner) - this option is easy to set up 

Using the anycubic photon mono resin 3D printer is extremely easy 

If you need a printer that is compact, this is it

The quality of the output is incredible
What to Look for in an Anycubic Photon Mono Resin 3D Printer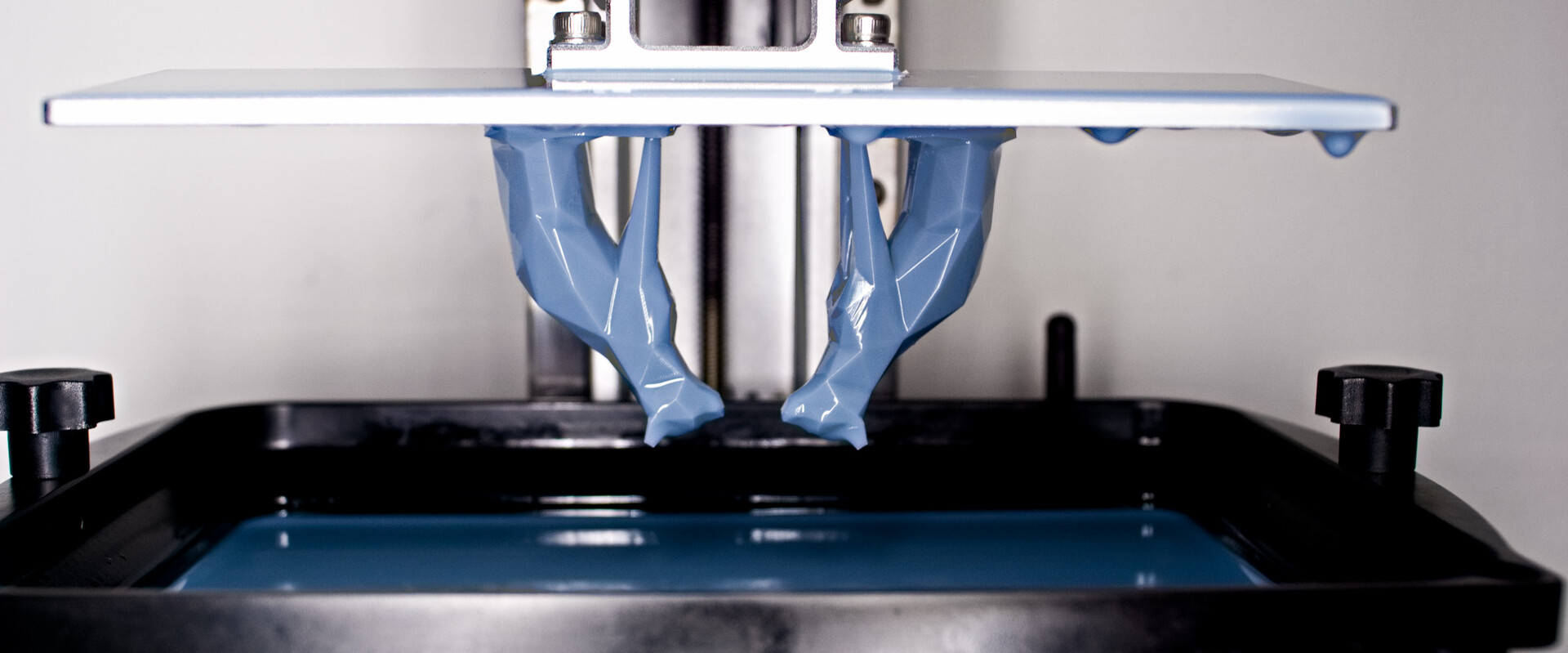 If you're considering purchasing one of these 3D printers, there are some things to take into consideration. These printers are becoming more popular. Due to this, there is more competition on the market. As a consumer, you want to be smart. These tips will help you choose the best option available: 
What is the curing time?

Curing time is important depending on what you need your 3D printer for. For an anycubic photon mono resin 3D printer, the average curing time is between 5 to 10 seconds. Some options on the market may have higher curing times. While this can still be useful, a shorter curing time is often a better fit for beginners. 
Is it a DLP resin?

Buying a resin can be tricky! Some resins don't work with DLP printers. You'll want to be mindful of this. Ensure that the resin has high sensitivity. This will mean that it will be activated with low energy. Furthermore, make sure it's compatible with a DLP. 
What's the wavelength?

The wavelength matters too! You'll want to make sure the resin you purchase will work with a 305-nm wavelength. Make sure you understand the specifications of your 3D printer, so you can purchase products accordingly. 
You can also check our article on the List of 10 Top Softwares for 3D Printing in 2021.
Conclusion
If you're in the market for an anycubic resin 3D printer, look no further. This is one of our favorite printers available. Not only is it user-friendly, but it's inexpensive and the perfect step to your 3D printing hobby. Furthermore, all of the prints from this 3D printer are incredibly high-quality. Before you know it, you'll be an expert in this hot new market.