9 Amazing Laser Cutter Projects and Ideas to Inspire You
Are you looking to get into laser cutting? For many, laser cutting has shown to be a lucrative business. Many vendors have taken to online marketplaces to sell their laser goods. It can also be a great small business for selling locally. Once you become well-versed in your laser cutter, you can design many different things. Furthermore, it's also a great hobby. You can work on items for your home and plenty more! Laser cut items make for perfect gifts. 
We're going to discuss the ins and outs of laser cutting projects. We'll finish by giving you some laser cut designs to inspire you. Hopefully, this will pique your interest and get you creating! 
The Guide to Laser Cutting
Before diving into different projects, it's important to understand what a laser cutter is and what materials it can work on. This will help you understand the best projects for you. 
What's a Laser Cutter?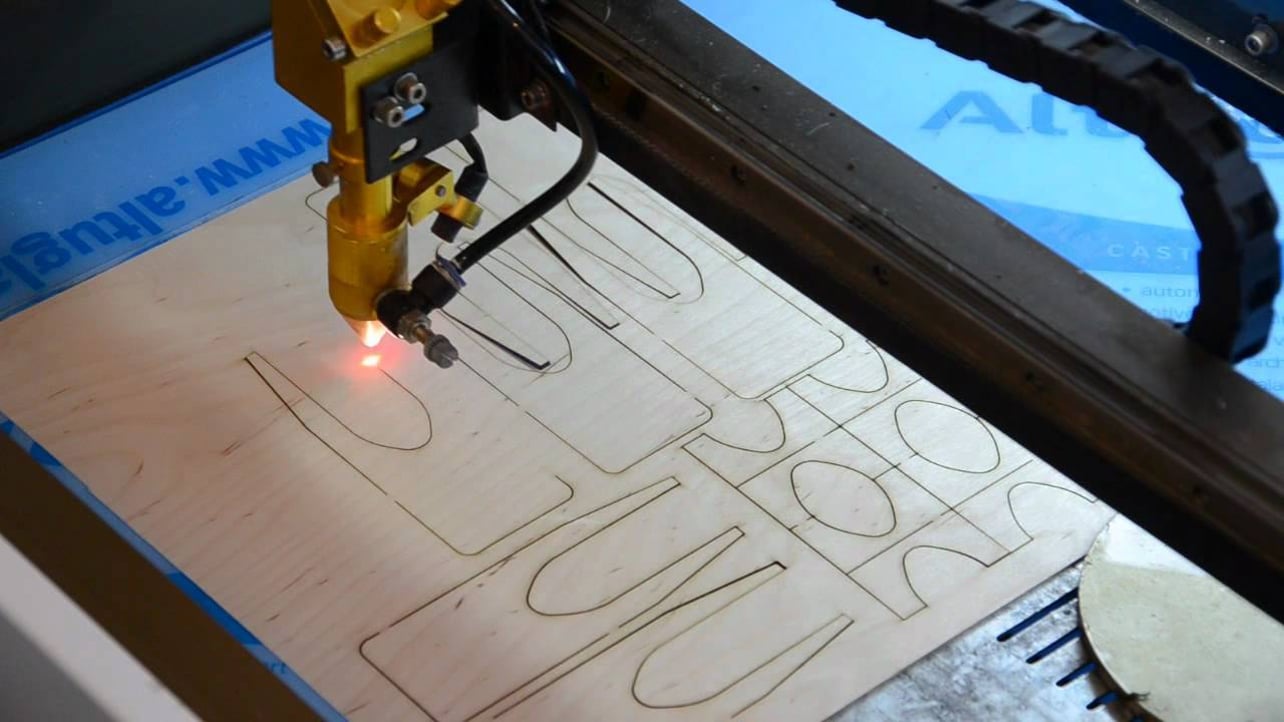 Understanding what a laser cutter exactly is is half the battle. A laser cutter is a machine that uses a powerful laser beam. This beam can create unique designs into different materials. As the designer, you can choose what designs to create. From there, the fabrication process begins. It is quite straightforward once you learn to use it. 
The first CO2 laser was designed in 1961 by Kumar Patel. The CO2 laser is still around today. It can work on a variety of different materials. Since then, laser cutters have been found in many industries. Most frequently, the automotive technology and aerospace industries use them. However, it has now made its way into people's homes. 
The strength of power (in kW) will determine what materials your laser can cut through. Most lasers have a power of 1 to 3 kW. You'll have to strategically adjust this depending on what you're working on. Most lasers have different capabilities. These include:
Marking.

Laser marking doesn't completely penetrate the material. Instead, it creates contrast in it. The carbon in the material will be redistributed. 
Now that we've identified the different capabilities of laser cutters, we're ready to discuss materials. 
Laser Cutting Materials
Depending on the strength of your laser cutter, some materials may not be recommended. We suggest looking at compatible materials before purchasing a laser cutter. Generally speaking, laser cutters work with many materials. 
Are you looking to do some beautiful woodworking? Good news! Most laser cutters work with wood. This is a relatively inexpensive way to make the most out of your machine. Wood is well-loved for its ease and versatility. For example, you can make different household items, decor, and gifts using wood. 
It's best to use a thin piece of wood with laser cutting. Most commonly, plywood and MDF are used. However, you can also use white pine, alder, cherry, oak, balsa, and basswood. These woods are relatively soft. This limits the effort the laser cutter has to project. 
Acrylic has gained momentum in the past few years. In fact, acrylic ornaments and signs have become more common. There are many different kinds of acrylic for you to choose from. We recommend cast acrylic or extruded acrylic. 
Cast acrylic is created from a liquid that is poured into molds. This type of acrylic is best for engraving. In fact, the outcome will be a gorgeous white-frosted look when engraved. 
Extruded acrylic is the better option for cutting. It is often more inexpensive than cast acrylic. It cuts very clean for a great outcome. Depending on your budget and preferences, you may opt for one over the other. 
This is a less popular engraving item, but it still has its place. If you need to create inserts for cushions, this is a great choice. The best foam products for laser cutting are polyethylene, polyurethane, and polyester. Because foam isn't overly dense, it's usually quite satisfying to cut with a laser. 
Not only can you cut foam, but you can engrave it as well. However, this method isn't used frequently. There aren't many projects this is suitable for. If you feel like getting creative, keep this capability in mind. 
Leather is frequently used in the laser cutting community. It looks incredible with engraving! Furthermore, you can create so much with it. Many small businesses use engraved leather for tags. 
The downside to leather is that it's expensive. As opposed to other materials, it is a pricier option. Because of that, we recommend being comfortable with your machine first. You need to ensure the leather is held taut. Otherwise, it can warp. 
If you're looking to start a small business, leather laser cutting is a great place to start! It's popular and the opportunities are endless. 
Cutting metals with a laser cutter can be more difficult. Due to the material, it can be hard to cut through a large piece. We recommend using smaller pieces of metal when cutting. CO2 lasers are known to warp metal if the settings aren't just right. 
If you're looking to engrave with your laser cutter, metals are great. However, there are certain metals that work best. For example, we recommend mild steel or stainless steel. Aluminum, a reflective metal, can be very difficult to cut. Make sure to be mindful of the metal and thickness before beginning your cut or engraving. This will ensure you don't damage your machine. 
Cork is a fun option for engraving and cutting! Not only is it easy to work with, but it's inexpensive. You can make many different items with this. We love cork business cards or coasters. However, you can get as creative as you like. It is also a great idea for kids' toys! 
Cork responds well to both cutting and engraving. However, sometimes engraving can be more difficult. Cork is relatively flimsy, and the machine may attempt to cut through it. Adjust your settings and tweak them for the final product you want. For cutting, you can get very creative with your designs. 
Cardboard is undoubtedly the most inexpensive material to use. Furthermore, it's extremely easy to work with. If you're a beginner, cardboard is an excellent place to start. Consider making business cards out of cardboard. 
There are three kinds of cardboard to choose from: corrugated, gray, and cellulose. Generally speaking, cellulose and gray cork are best for most projects. These are the easiest to work with as you construct your item. However, try all the options to get a hang of your laser cutter. Cardboard is an amazing material to practice with. 
If you decide to opt-out of cardboard, you can use thick cardstock paper instead. You can also make business cards with paper. Because paper is relatively thin, it's best for cutting exclusively. There may not be as many uses for a paper due to its flimsy nature. 
Try something out of the box with textiles! Some of our favorites to use are cotton, nylon, silk, and polyester. With a laser cutter, you'll embroider on any textiles you work with. It's clean and quick compared to other embroidery options. 
Laser Cutting Projects
Not sure where to begin in your laser cutting journey? Luckily there are several projects on the market! Depending on your expertise and comfortability, some projects are better for beginners. If you've just purchased a laser cutter, try some of these cool projects. 
Many of these projects have a market for selling. If you want to start a small business, you should have enough demand. However, if you want to keep it for yourself, that's an option too. 
1. Coasters
There's nothing like a personalized coaster! Coasters have been around for centuries, and for good reason. They have a purpose to protect your furniture. However, they also add a sense of style and decor to your home. 
Consider making a coaster out of cork, felt, wood, or leather. There are many ways to make cool designs. You can engrave coasters with your last name. Consider doing horoscope coasters and engraving different horoscopes on each one. Another excellent option is to laser cut designs and shapes such as your favorite animal or a geometric pattern. 
2. Artwork
Do you have an itch for new artwork but can't find anything you love? You can custom make your own laser-cut artwork! This may take more time and effort than other projects. However, it's worth it. 
You can create intricate laser-cut designs on metal and wood. Hang these up on your wall! You can also frame unique typography or engrave it onto wood, paper, or cork. When it comes to artwork, you can do it all! 
Depending on how complicated you want to get, there are always many options for you. 
3. Jewelry
Get a piece of jewelry that you're really proud to wear. Wood, paper, and metal are all excellent materials for jewelry. You can make earrings or necklaces with your laser cutter. Cut different geometric designs into your jewelry. 
Of course, you'll have to add clasps, hooks, and other materials at the end. However, the laser cutter will provide the bulk of the product. There's a huge market online for handmade jewelry. This means you can quickly connect with people who are interested in your projects.
4. Cake Toppers
Wedding season is approaching. With that, brides are looking for wedding decor. Cake toppers are a common requirement for upcoming weddings. Moreover, cake toppers can also be used for birthdays and other events. Essentially, get creative and make something new. 
For cake toppers, you can design different numbers, names, or silhouettes. This will be a quick and easy way to completely transform a cake. Furthermore, this project is relatively small and easy to complete. If you're a beginner give this a shot! 
5. Signs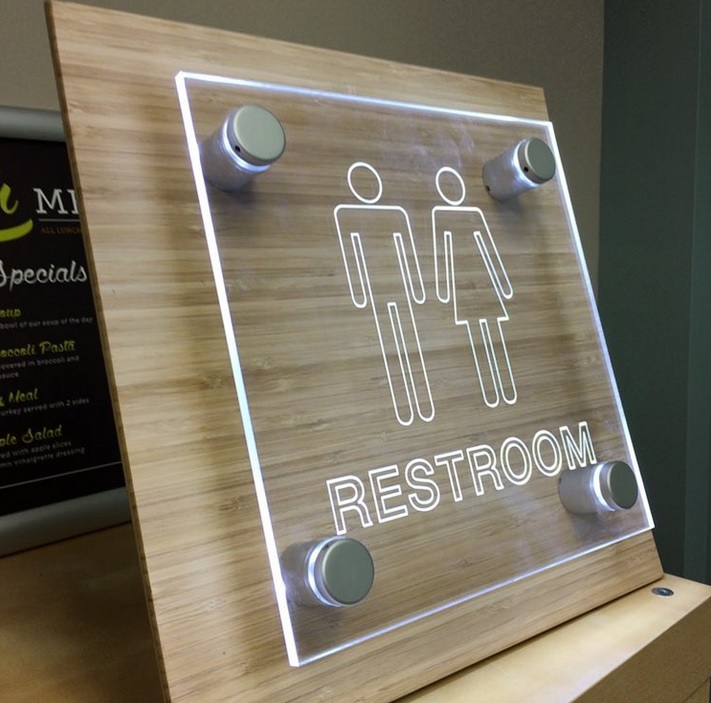 Signs are a big part of our everyday lives. Signs are needed for businesses, events, and more. They help instruct and direct people. Wedding and event signs are especially popular right now. With engraving or cutting, you can customize a sign that gets people excited. 
Signs can be made out of basically anything. We love using wood or cork. If your laser cutter is compatible with mirrors, you could also use this. There's nothing like a crisp, clear sign to elevate an event. 
6. Place Cards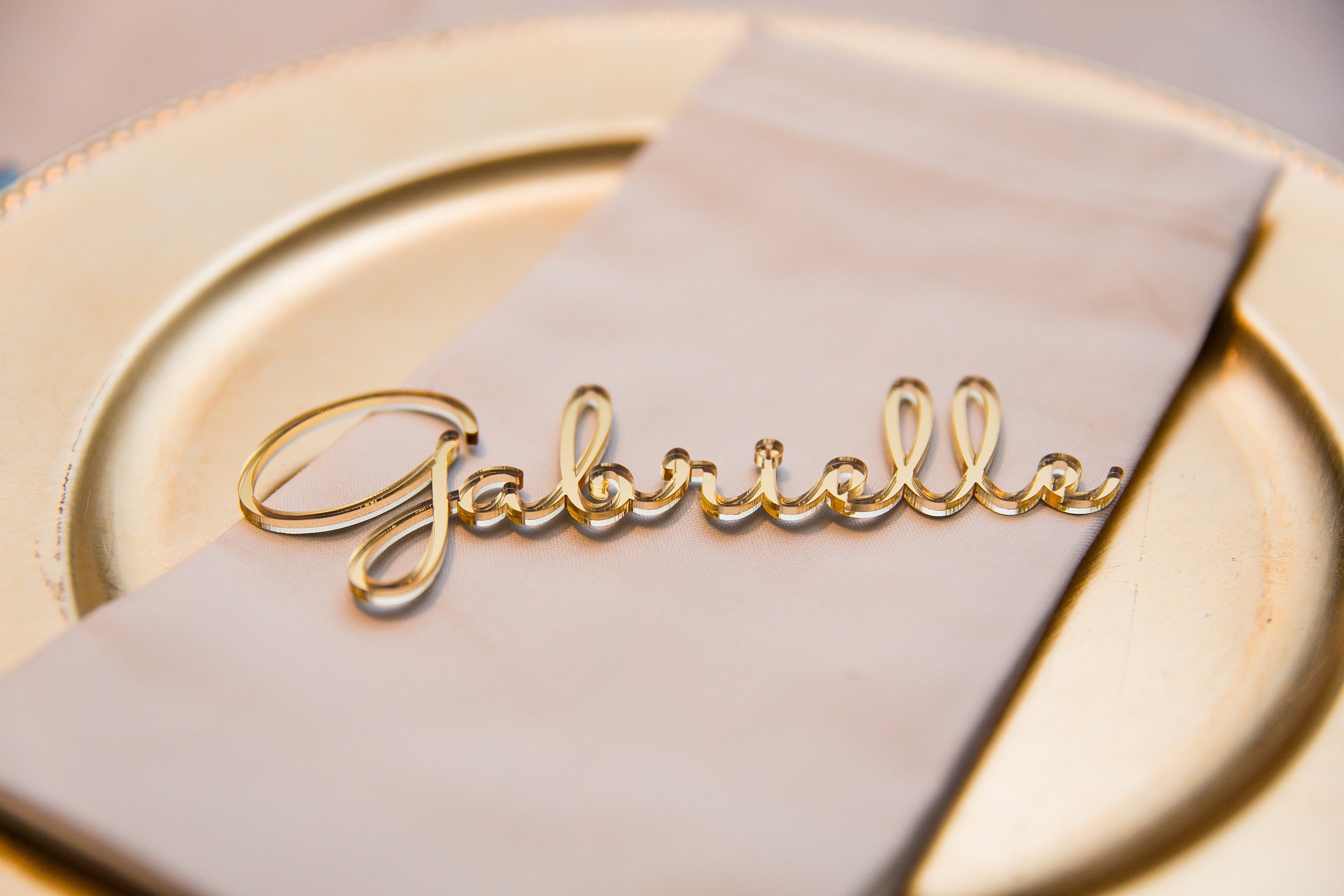 Here's another wedding and event favorite: place cards. Direct people to where they should be sitting with their names. If you want to be a small business owner, wedding details are huge. These small, customized pieces can completely transform a wedding. 
Wood is great for place cards. Furthermore, it's an inexpensive material that is easy to work with.  You may also opt for acrylic. Acrylic has made a comeback in recent years, and for good reason! 
7. Tree Ornaments 
'Tis the season! Custom tree ornaments are a huge seller. People often look for ornaments for special occasions. For example, "Baby's 1st Christmas" or "1st Christmas Married". These ornaments don't have to be intricate or large to make an impact. 
Some of our favorite materials to use are wood, cork, and acrylic. Add a little paint and voila! 
8. Dog Tags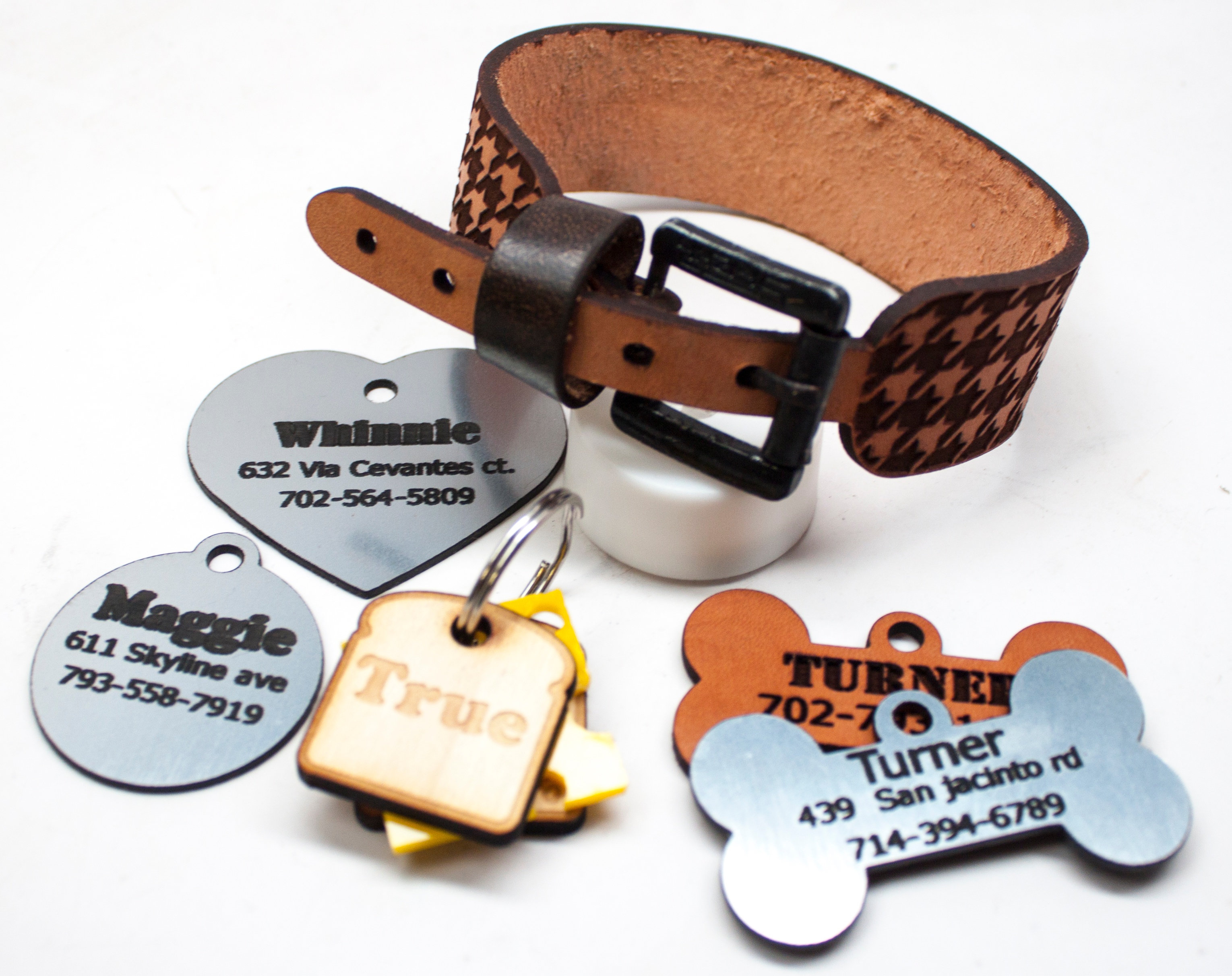 Don't get Sparky your run-of-the-mill dog tag. Instead, customize one for him! Laser cut different shapes such as a paw, dog bone, or heart. From there, you can engrave his name and your number. This will ensure your dog will find its way home looking stylish. 
9. Business Cards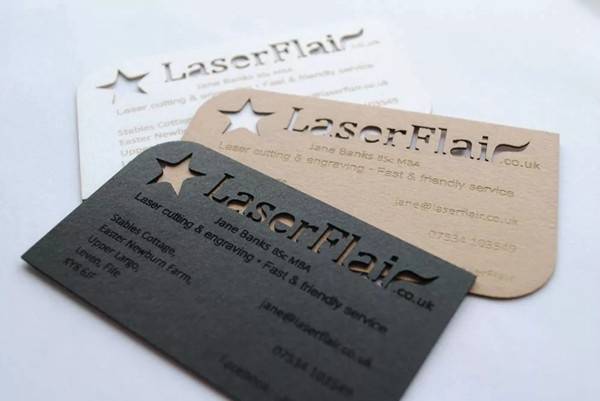 Starting your own business? Elevate your business cards with a laser cutter. Not only can you perfectly cut the card shapes, but you can engrave them beautifully. For example, get fancy metal or cork cards that make you memorable. 
You can also check our article on the 10 Best Laser Cutter Engraving Machines in 2021.
Conclusion 
Did you find this list of laser cut designs helpful? If you want to get into the industry, now is the time! You can make many different products with ease. After you learn how to use your laser cutter, you can begin a small business or a new hobby. 
We can't wait to see what fun things you create with your new machine!