18 Amazing Stuff You Can Make with 3D Printers
The 3D printing technology revolutionized the entire market. Your main task is to acquire or design a three-dimensional template on the desired object. Once you have the appropriate files, you send the info to the 3D printer, and it does its magic.
If you have the right resources, you can print almost anything. Whether it's a spare part for your machine or an expensive car replica, this technology will meet your expectations. Check out these suggestions of incredible stuff you can make with 3D printers!
1. 3D Printed Bikini
Whether you are getting ready for the summer or looking to take advantage of the winter sun, you need a bikini. How about using the revolutionary 3D technology and printing one?
You'll need special materials, especially if you plan on going into the water. The experts recommend Nylon 12 because of its flexibility and strength. It's surprisingly thin while keeping maximum waterproof levels. That's what makes it ideal for a bikini. Patterns vary on the template, but choosing a color should be simple.
2. Cups
The cup you printed can be the perfect gift for a loved one. You'll need glazed ceramics as the material, which requires an adequate printer that supports it. 
These devices won't do wonders when it comes to finishing this project. It could take 12+ hours to print a single cup. That's why you need to secure enough time if you plan on making an entire collection. After printing, use your creativity to apply different patterns. The receivers will appreciate the amazing effort you put into making the gift.
3. Card Shuffler
Are you a fan of poker? If card games are your favorite way of spending time with friends, making a shuffler will be worthwhile. Making this template from scratch is time-consuming.  But if you don't have the skills, it shouldn't be a problem to find one online. 
Most FFF and SLA printers will support this product. Please confirm that its maximum sizes fit the template's dimensions. Based on the standard card size, you'll need a build volume of 130 x 130 x 130mm for this shuffler. And don't forget to pick different colors to spice up its appearance!
4. Toothpaste Tube Squeezer
It's annoying when you get to the tube's bottom? You know there's more substance to come out, but it's impossible to get it. It's time-wasting to press or cut the tube. This unique squeezer can be an elegant solution.
These are complex but useful 3D prints. Depending on the template, it will probably have three or more pieces. The dimensions usually fit the standard market size of toothpaste tubes. You can measure the one you use and adjust it accordingly. Apart from saving time and nerves, this product helps to promote oral health.
5. Pen Holder
Creative individuals will love designing this unit. It offers incredible freedom in every area. You can adjust the desired size, design, and color. It's worth learning how the software works for these cool 3D prints.
There's no reason to stick to classic upright pen holders. Don't hesitate to put each spot in the holder under a curve. It will also ensure it's easier to get the pen out, especially if you are sitting. You don't have to get up or make unusual moves when you need a writing unit. And apart from holding pens, you can make room for USB drives and other small items.
6. A Special Bottle Opener
It's nice to make a gadget that could open bottles with 3D printing technology. But if you want a twist, you could add the cap gun feature to it. The first function is convenient since it makes it simple to open that beer bottle. As for the other feature, it's for fun only. It will look impressive when you launch the cap across the room.
You'll need to print several different components but also handle some manual work. A couple of screws and an electric band should be enough to mount the ejection mechanism. From there, the fun can start whenever you grab a bottle!
7. 3D Printing Storage Boxes
Here is who can benefit from this product type:
DIY experts who need a place to store drills and bits

Anyone who wants a safe location for their essentials

Those who know how their dream storage box should look
You'll have numerous 3D printing ideas, which will impress you. You can find different designs online, but also create one from scratch. That ensures every inch of space suits your needs. And you can make unusual storage boxes inspired by your favorite movies. Feel free to be creative as long as you ensure the printer can process the template!
8. Smartphone Cases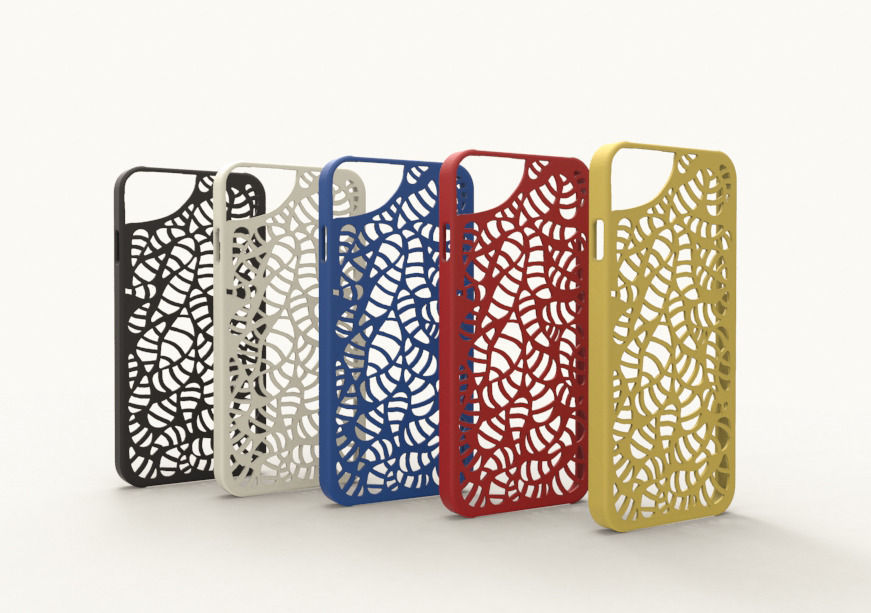 You can find many holders and cases with simple prints. But what if you have the latest phone model or an outdated version, and you can't find a suitable unit size? The solution lies in using the 3D printer to make the perfect product.
This ensures you can experiment with the design. For example, you can use Tetris as inspiration when creating the pattern on the backside. The contrast that the open areas will provide will ensure your phone looks different, even in a case. Make sure you use a durable material that will protect your device. Also, there should be room for the camera, or you risk not being able to take pictures when you use the case.
9. Medical Models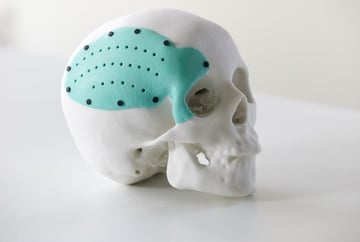 Here is an approach that professors and doctors will appreciate. Many sciences have taken advantage of technology, and healthcare education can benefit from 3D printing. It's expensive and difficult to acquire an actual human skeleton. If your class requires using cadavers, using 3D medical models might offer a simple alternative.
These units will keep the "realistic" feeling. 3D medical models can have impressive accuracy, which is important for surgery practices. They can be convenient for planning or practicing a surgery before moving to real patients. These printing projects can save institutions money while ensuring they always have a medical model that students can work on!
10. Figurines
While they might not be that impressive themselves, it's all about what you use for inspiration. How about asking your child to draw their favorite animal? It could be any toy they'd like to have. Once you have the drawing, it won't take much skill to convert that into a template to print on a 3D device.
This approach allows you to surprise children with unique gifts. They'll also see it as an award and compliment to their talents because you used their design for the toy. If you want, you can also make a template for a figurine to put on your desk, nightstand, or in any other location.
11. Flute and Musical Instruments

It might be a bit harder to print a 3D guitar, so starting with smaller units is wise. A flute could be a fun project, especially if you play or know someone who loves this instrument. 
You can go with the Japanese type since it uses stainless steel. A gold or bronze matte finish will give it a more original look. If you want, don't hesitate to add details like dragons to the template. However, make sure to research the position of holes and other features of the instrument. That ensures it will work properly if played.
12. Credit Card Wallet
Even if you have a wallet, the odds are it doesn't have enough room for all your cards. From debit and credit ones to those that serve for gym and library membership, you never know which you might need. 
An additional card wallet might be a convenient addition. You can keep the design slim but optimal for fitting multiple cards. Depending on the desired unit, you can even add an ejection button. If you keep a slim design, it's best to go with a single switch that makes all cards slide out when you press it. Most printers will support this project due to its small dimensions. Make sure the size fits the cards comfortably but also keeps them tight.
13. Flower Vase
If you are passionate about growing flowers, you'll love the option to print a unique vase. You probably already have your dream design, and 3D printers are there to make it happen. Preparing templates for these vases should be difficult. All it takes is to get the dimensions right.
As for the material, experts recommend PETG. This is the same material noticeable in water bottles. It's an eco-friendly approach that gives you room to experiment with the design. You can pick from pink to black colors, as long as they fit the overall décor.
14. A Bird House
Is it time to switch that house for birds in your backyard? You can make the entire project more exciting by designing a new home for your feathery friends. The designs can be complex, but the good news is many templates are already online.
Once you finish printing all pieces, it shouldn't take much to assemble them. Make sure to have any additional items before beginning the process. You'll be proud of how the birdhouse looks, especially when you hear them singing in their new home!
15. Paper Towel Holders
This is a necessary item to use in the kitchen. If you don't have a place to store paper towels, they might unroll. If they fall on the floor, you can throw them away. Adding a paper towel holder can be useful, especially if it looks just the way you imagined.
The template for this dispenser isn't difficult to create. It's crucial to find the right distance between two pieces to accommodate the paper towel width. Once you print anything, use screws or glue to position the holder. It will be easily reachable, and you'll always have these towels nearby when needed.
16. Plate Rack
You looked everywhere, but there's no rack that fits your plates perfectly. Either it doesn't support enough units, or you don't like the design. You can make a customized rack for your plates and put it in your cabinet.
Depending on your requirements, try the modular design. It splits the entire rack into segments. You can combine it as you see fit, which means it will fit your current, but also needs down the road.
17. Tape Dispenser
This is a cute and useful option that you can create with a 3D printer in no time. You can use a minimalist design or go with a unique pattern. 
If the holiday season is around the corner, a tape dispenser can be of incredible help. Additionally, this is an excellent project for beginners making their first 3D print. It's a simple utility, but you'll feel proud once you finish it.
18. Camera Lens
Projects that involve using a 3D printer can be as simple or complex as you want. While this guide mostly focuses on beginner-friendly designs, a camera lens is more suitable for advanced users. 
Making the lens construction won't be a big challenge, but what about the glass? The solution is to add acrylic instead. Once you print that material, you'll love seeing that your handmade camera lens actually works. It might not be able to compete with premium units in the market, but how many people can brag they made this accessory?
You can also check our article on A Beginner's Guide to 3D Printing | How Does a 3D Printer Work?
Final Thoughts
The list of things you can do with a 3D printer is impressive. It depends on your creativity, but also knowledge of using suitable software. You can find many tutorials that guide you to using 3D printing tools. Practice will make you better, and you'll begin tackling complex designs. That's where you'll realize there's almost nothing you can't make with this technology.
The foundation of any product made with this approach is a reliable 3D printer. The best place to acquire these units is in a trustworthy online store. You can pick from a variety of brands, take advantage of discounts, and get the device to your doorstep. Once you have everything ready, you'll realize how fun it is to work on 3D projects!